Tanisi
---
Choose a Language

Users can choose from a selection of available Indigenous languages within the app. Users have the option of learning a specific dialect. The app shows the regions in which a dialect is most commonly spoken.
Learn a Language

The learning process within the app is taught in a friendly and digestable way. One of the special learning features is the ability to record yourself saying a word and compare your audio to a native speaker's pronounciation.
Chat with Friends

Users can practice writing in their language by chatting with friends within the app. If they are unsure of what a phrase means, they can hold the message to hear it spoken aloud or translated. Check a user's profile to see what language they are learning and what achievements they have received.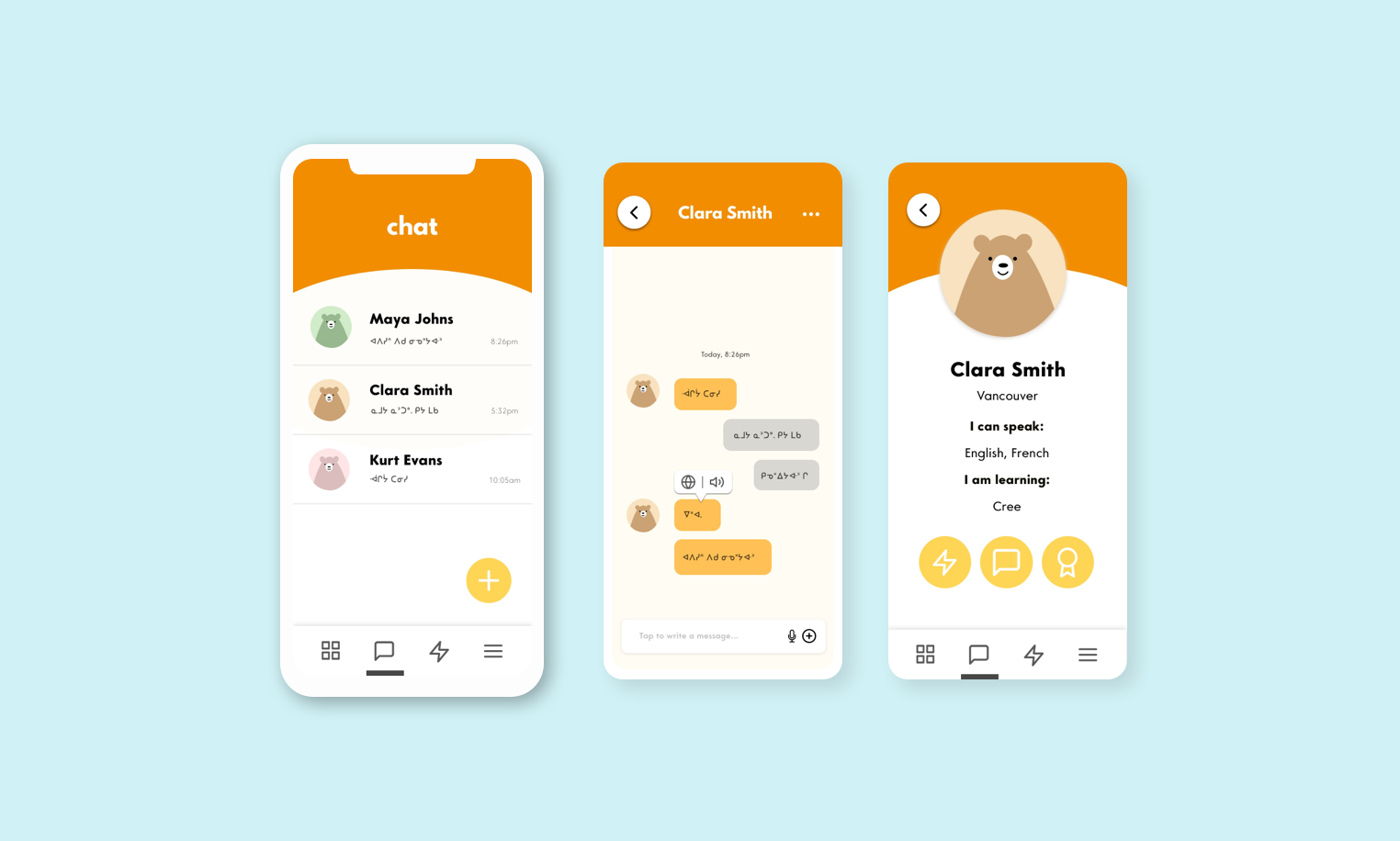 Challenge a Friend

To make the learning process even more fun, users can challenge their friends to a game and see who can complete a series of language exercises fastest.
Earn Badges

To encourage a continuous learning process, users can earn badges within the app. Each badge has information on what the element or animal represents in an Indigenous culture.