Hoppers
Cricket Dog Treats
Made with cricket flour, these high-quality dog treats are good for your dog and the environment. Crickets are one of the most sustainable sources of protein, containing twice the amount of protein of beef and a hundred times less greenhouse gases.
Awards and Recognition
2020 GDC Ray Hrynkow Scholarship Honourable Mention
---
Target Audience

Our target audience consists of
20-35 year old dog owners
who live in the urban area but love going on adventures, whether it is out hiking or just taking a stroll around a new park.
They are
environmentally conscious
and are always looking for sustainable alternatives. Our target market also includes owners of
dogs who have medical issues
, (ie. sensitive skin, digestion problems, and allergies) and would like to
boost their dog's overall health
.
Brand Essence

Logo Ideation
Logo

Packaging

The unique cylindrical tube shape stands out amongst all the typically bagged dog treats on shelves. It also fits in a car cup holder or backpack bottle pocket, providing ease of access.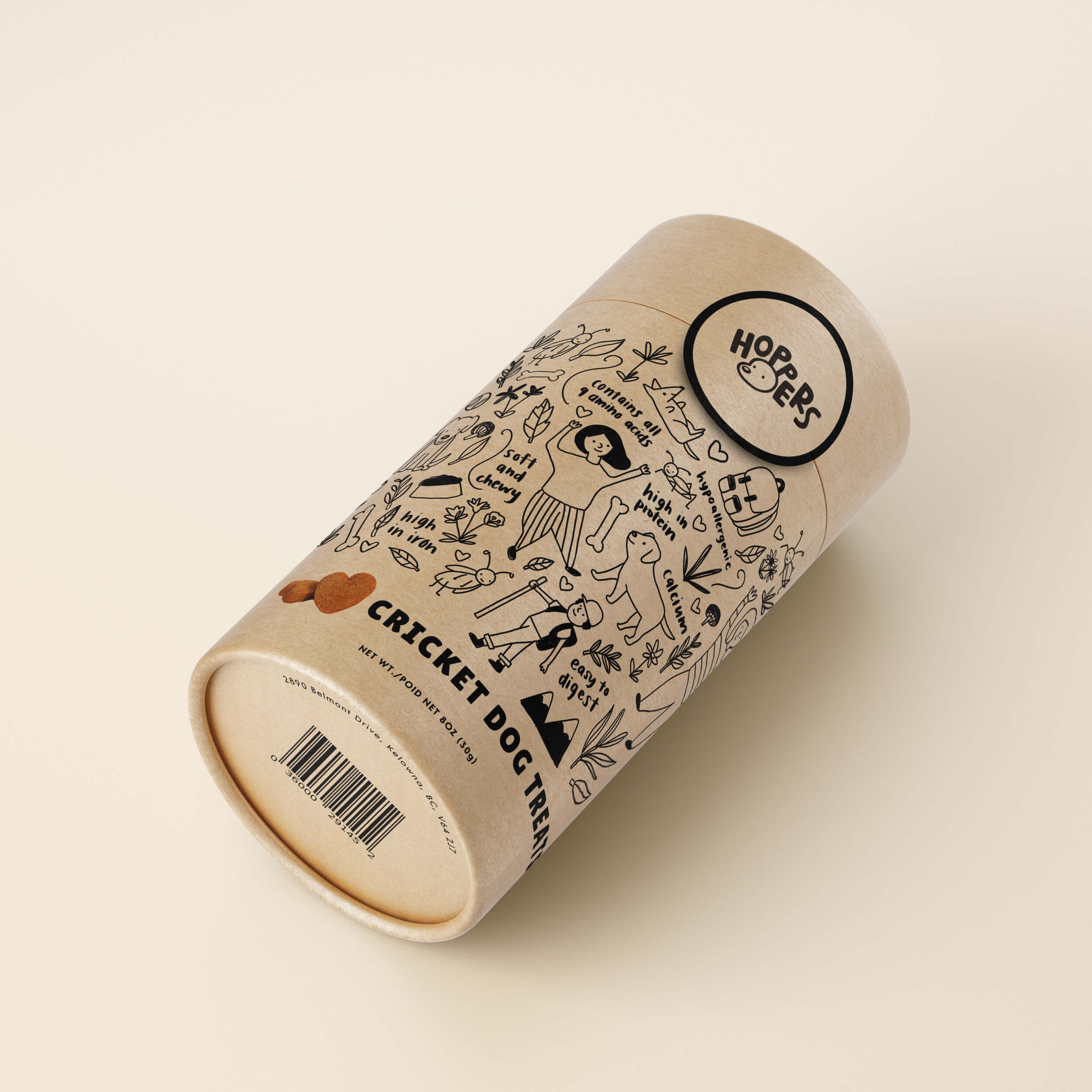 Mini Treat Pouch

This mini treat pouch, made from beeswax cotton, is included in the dog treat tube. It allows owners to carry just a few treats with them during a walk, rather than having to carry the whole tube.
End Cap Display

Instagram

On social media, Hoppers will feature useful tips for dog owners and be a resource of information rather than constant product placement and advertisements, which can be overwhelming to the user.
Instagram Ad